We keep three ecosystems in harmony: skin organism, natural environment
Rugiada FitocosmeticaⓇ is the cosmetic line of Terra Fertile Onlus. It produces phytocosmetics that take care of the skin guaranteeing beauty.
All Rugiada products are made in the Terra Fertile cosmetic workshop located in Vittorio Veneto (TV).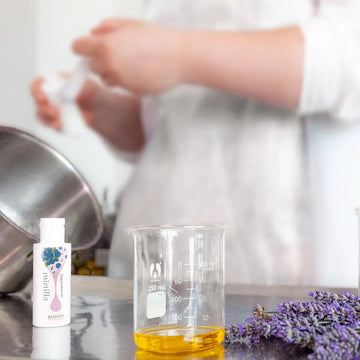 I nostri prodotti fitocosmEtici
Phytocosmetics is plant-based cosmetics: it combines cosmetic efficacy with respect for health and natural ecosystems. Rugiada FitocosmEticaⓇ uses high quality concentrated and effective plant extracts from organic production, choosing local raw materials or home-grown when available.
Several of our products contain extracts made from organic medicinal plants grown, hand-picked and transformed by Terra Fertile.
Vedi tutti i prodotti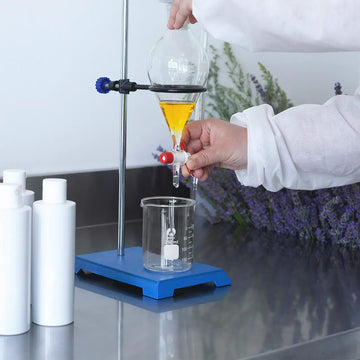 Un progetto ad alto impatto sociale
Terra Fertile acquired the natural cosmetic formulas of Rugiada Mediterranea in 2020 with the dual objective of creating a supply chain for organic medicinal herbs of its own production and of multiplying the social value returned to the community.
In this way, the beauty care of the body feeds the well-being of an entire community, in an innovative project of local development with a high social impact that has combined the effectiveness of the formulas with the values ​​of solidarity.
Scopri la nostra mission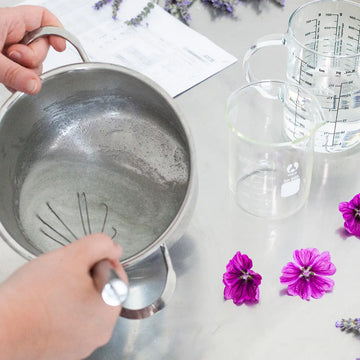 Un progetto ad alto impatto ambientale
Rugiada FitocosmEticaⓇ  ricerca soluzioni per ridurre al minimo l'impatto ambientale in ogni fase della produzione.
Utilizzando materie prime locali biologiche favorisce la biodiversità, valorizza la ricchezza naturale e dà impulso allo sviluppo del territorio.
Utilizza packaging equilibrati che garantiscano la perfetta conservazione del prodotto senza sprechi e utilizzando materiali riciclabili.
Hai domande? Contattaci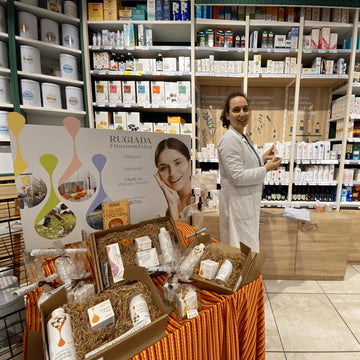 Il nostro negozio
Nel nostro Negozio bio & erboristeria di Vittorio Veneto trovi l'intero assortimento della linea Rugiada FitocosmEtica. Il punto vendita è a Vittorio Veneto (TV) proprio accanto al laboratorio di produzione.

Vieni a trovarci: potrai acquistare anche i nostri ortaggi biologici, le produzioni da forno, il vino da vitigni resistenti "Nerolito", le nostre officinali sfuse e molti altri prodotti a km0 ed eccellenze del territorio. Selezioniamo con cura i nostri fornitori per offrire ai nostri clienti prodotti sani e gustosi.

Promuovendo i produttori locali, intendiamo sostenere l'economia locale.
Dove siamo